Best MPEG to MP3 Converters (Free & Online)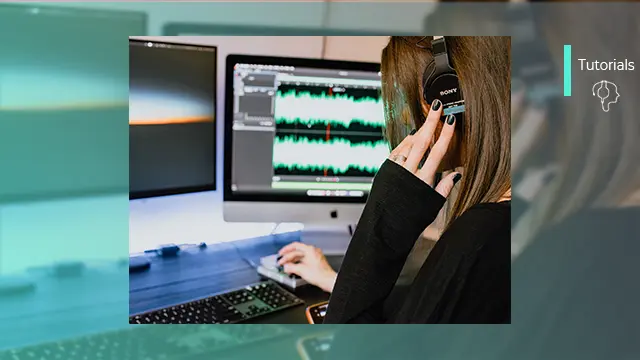 Welcome to our ultimate guide to the best MPEG to MP3 converters! In this article, we'll explore the top options for MPEG audio conversion.
We have tested each site to bring you the most reliable and efficient MPEG to MP3 converters available.

Understanding MPEG and MP3 Formats
Let's start by understanding the two formats first. MPEG is a standard for audio and video compression and transmission. However, MPEG files might not be supported by all devices (such as DAWs) or media players, hence the need for conversion.

MP3, on the other hand, is a universally accepted audio format that boasts wide compatibility and decent audio quality, making it a preferred choice for many users. Thus, converting MPEG to MP3 makes your audio files accessible across different platforms without compromising the sound quality.
Factors to Consider When Choosing a MPEG to MP3 Converter
Before we dive into the list of the top 5 MPEG to MP3 converters, here are some factors to consider when choosing the right one:
Audio quality → Firstly, the converted audio file should retain the quality of the original MPEG file. Ensure the converter doesn't compromise on quality during the process.


Conversion speed → Time is valuable. A good converter should be able to process and convert files swiftly to save users valuable time.


Supported formats → While our focus is on MPEG to MP3, having a converter that supports multiple formats will come in handy when you need to do other conversions.
It's also important to know that audio clips received on platforms like WhatsApp often come in the MPEG format, so if you want to use it in your DAW – you'll need to convert the MPEG file to MP3 or WAV.
Best MPEG to MP3 Online Converters
Let's dive into our handpicked selection of the top MPEG to MP3 online converters that enable you to convert your audio files effortlessly and quickly right from your web browser.
CloudConvert is a powerful online converter that offers a simple interface and supports a wide range of formats. It ensures high-quality conversions and provides options for adjusting the bit rate and sampling rate for precise audio output.
Convertio is another efficient tool that promises quick conversions without compromising audio quality. It supports over 60 different audio file formats, making it versatile for all your conversion needs.
FreeConvert is a free online converter with a user-friendly interface. It allows users to convert files up to 1GB and also supports batch conversions, making it ideal for larger projects.
Online Converter is a simple yet effective tool for conversion. It supports conversion to and from various formats and provides a straightforward, hassle-free conversion process.
Media.io is a versatile tool, providing a quick, easy-to-use, and secure platform for converting your files. It also offers a variety of output customization options, including bitrate and sample rate.
Audio conversion, specifically MPEG to MP3, is vital in our digital world. Selecting the right converter can make a substantial difference in audio quality and overall user satisfaction.
As you continue exploring the world of audio conversions, don't miss out on our related articles: