Best Free YouTube to WAV Online Converters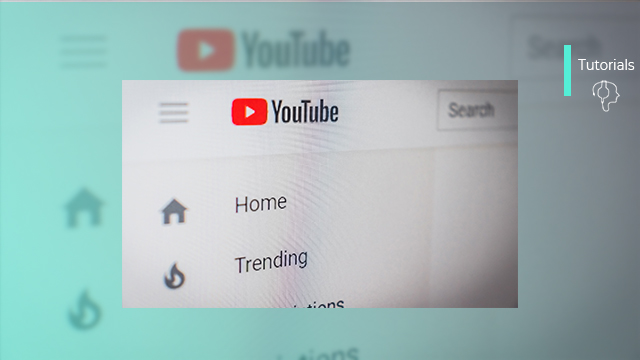 You might be wondering if it is possible to convert YouTube to WAV file? The answer is yes, and you can do this for free with a few simple steps.
In this article, we've covered the best YT to WAV online converters and we will show you a step-by-step guide on how to use them, why you should use them and more.

What is a YouTube to WAV converter?
A YouTube to WAV converter is an online software program that allows you to download and convert YouTube videos into WAV audio format.
Why You Should use YouTube to WAV Converter?
There are lots of reasons why you would want to convert a YouTube video to a WAV file.  For Example, if you want to create an audio file for personal use, or perhaps you need to edit the audio from a video for a project – this can be a great tool for you.
This is also can be useful if you want to use it creatively for music sampling.
Whatever the reason, there are lots of free converters out there that can help you get the job done.
Here are some of the best YouTube to WAV converters that we could find:
We found this great YouTube downloader software. Although the first pick is not an online converter, I believe that it's the best way to download wav from YouTube since it supports all many formats in addition to wav.
With ByClick Downloader you can download easily from almost any video site in any quality and format. You can download entire YouTube playlists and channels all at once. This is the best way to download videos from the internet.
YT Saver YouTube Converter provides users with more than just a convenient and free online tool. It also offers computer software version and app for android that allow you to convert YouTube videos into high-quality WAV audio files.
YT Saver YouTube converter supports over 10,000 popular sites like YouTube, Spotify, Facebook, and Instagram, allowing you to download high-definition videos in resolutions ranging from 480p to 8K at any formats with one click.
If you want to convert YouTube videos to WAV quickly without visually quality loss, WinX Video Converter would be the best choice. With the program, you can download any 4K, 1080p/720p HD, or even 8K FUHD videos from YouTube, Dailymotion, Vimeo and 1000+ video sites, and convert to WAV, MP4, AVI, MOV, Apple TV, iPhone, iPad Pro/Air, Android, etc.
By taking advantage of full GPU acceleration, WinX Video Converter provides 47X real-time faster speed to minimize the waiting time. Meanwhile, the basic edit feature makes it easy to cut, trim, crop, merge or add subtitles to the videos you downloaded.
This YT to WAV converter is quick, easy to use, and supports a wide range of formats including MP3, AAC, FLAC, M4A, MP4, and more.
How to convert YouTube to WAV on youtubeto.org?

1. Simply paste in the URL of the YouTube video you want to convert
2. Select WAV as your output format
3. Click "Download".
Ytconverter.app is a great all-in-one converter that can handle just about any video or audio format you throw at it. Besides their YT to WAV converter, they offer some cool related tools such as a video cutter and audio cutter.
How to convert YouTube videos to wav files in Ytconverter.app?
To convert a YouTube video to WAV, simply insert the URL of the video and click "Start", then select WAV as your output format, and click "Done".
Another quick and friendly online converter, with no software to download or install. Just enter your YouTube video URL, choose the WAV format and click "Download".
If you're looking for the best YouTube to WAV converter, there are a few things you should know about the process before you get started.
The first thing to know is that there are a few different ways to convert YouTube videos to audio files. You can use an online converter, download a conversion program, or use a built-in feature of some media players. Each method has its own pros and cons, so it's important to choose the one that's right for you.
There are a lot of different ways to convert YouTube videos to WAV files, but not all of them are free. We recommend checking our list above, we've picked the top YouTube to WAV converters in our opinion 😊
👉 If you're interested in downloading YouTube videos into other output formats, we've made a new article about the Best free YouTube to MP3 converters