Best Orchestral Kontakt Libraries & VSTs in 2023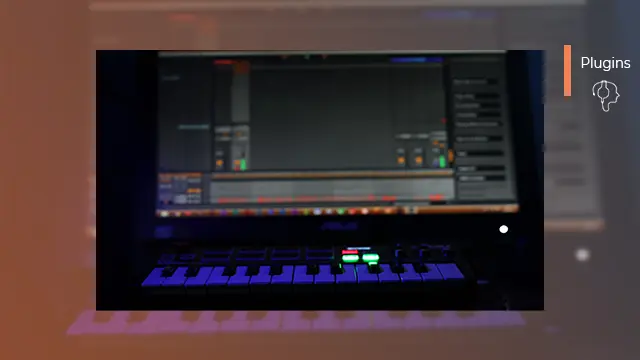 In the realm of music production, orchestral sounds are a cornerstone of creating emotive and cinematic compositions. To achieve that level of authenticity and grandeur, you need top-notch orchestral Kontakt libraries at your disposal.
In this article, we'll delve deep into the world of orchestral Kontakt libraries, exploring the best options available for composers and producers. We'll also guide you through the essential aspects to consider when choosing the perfect orchestral Kontakt library for your needs.
🔎 How to Choose Orchestral Libraries?
Selecting the ideal orchestral Kontakt library is a pivotal decision for any music producer or composer. It can significantly impact the quality and authenticity of your compositions.
In this section, we will guide you through the crucial factors to consider before making your purchase.
By carefully evaluating these factors, you can make an informed decision when choosing an orchestral Kontakt library that will elevate your compositions to new heights.
Top Orchestral Kontakt Libraries & VSTs
When it comes to crafting breathtaking orchestral compositions, the choice of Kontakt libraries can make all the difference.
Here, we've curated a list of some of the most exceptional orchestral Kontakt libraries and VSTs, each offering unique sonic experiences for composers and producers:
Heavyocity FORZO Modern Brass
FORZO Modern Brass by Heavyocity is a powerhouse for contemporary brass compositions.
It combines cutting-edge sampling techniques with a wealth of articulations, making it a go-to choice for epic cinematic scores.
Its dynamic range and tonal versatility make it an indispensable tool for composers looking to add impactful brass elements to their music.
Heavyocity NOVO Modern Strings
NOVO Modern Strings, also from Heavyocity, redefines string orchestration with its innovative approach. It seamlessly blends traditional strings with sound design elements, offering composers a rich palette of expressive textures.
Whether you're crafting intimate melodies or intense cinematic soundscapes, consider adding NOVO's library to your arsenal.
Spitfire Audio Albion One
Albion One is a beloved library in the orchestral world. Spitfire Audio's creation is renowned for its lush and cinematic sound, making it a top choice for composers working on film and game scores. With its extensive instrument selection and meticulously captured samples, it's a versatile toolkit for both beginners and seasoned composers.
ProjectSAM's Symphobia is a treasure trove of orchestral textures and effects. It's designed to infuse your compositions with realism and drama, offering a wide range of orchestral articulations and cinematic effects. Symphobia is a must-have for composers seeking to create immersive and evocative music.
Output Substance is a unique orchestral library that focuses on deep and impactful low-frequency elements.
It's perfect for composers looking to add rich basses and pulsating textures to their compositions. Substance's versatility extends beyond orchestral music, making it a valuable addition to electronic and cinematic genres.
Output ANALOG BRASS & WINDS
Another gem from Output, ANALOG BRASS & WINDS combines the warmth of analog synths with the expressiveness of brass and wind instruments. This innovative library is perfect for musicians who want to experiment with hybrid sounds, from lush pads to brassy leads.
Heavyocity Symphonic Destruction
Symphonic Destruction by Heavyocity is the embodiment of cinematic chaos. It's designed for composers who seek to infuse their music with intense, apocalyptic soundscapes.
With aggressive strings, epic brass, and devastating percussion, this library is your ticket to sonic mayhem.
Cinematique Instruments Ensemblia Percussive
Ensemblia Percussive by Cinematique Instruments offers a unique twist on orchestral percussion. It provides a versatile selection of percussive instruments that can be layered and customized to create intricate rhythmic patterns. It's an ideal choice for composers looking to add percussive flair to their compositions.
ujam Symphonic Elements STRIIIINGS
Symphonic Elements STRIIIINGS by ujam is all about strings, delivering expressive and emotive performances. It's perfect for composers who want to harness the power of string ensembles to create moving melodies and lush harmonies.
It's worth noting that this is not a Kontakt library; instead, it operates as a VST plugin, seamlessly integrating into your digital audio workstation for a streamlined creative experience.
Wavelet Audio Ashen Scoring Cello
Wavelet Audio's Ashen Scoring Cello library is a masterclass in solo cello sampling. It offers beautifully captured performances with deep emotional resonance, making it a standout choice for composers seeking the soulful sound of this timeless instrument.
Cinematique Instruments Ensemblia 2: Orchestral Longs
Ensemblia 2: Orchestral Longs by Cinematique Instruments focuses on sustained orchestral textures. It's perfect for creating ethereal and evolving soundscapes, making it an excellent choice for ambient and cinematic composers.
Sonuscore's Time Textures is an innovative library that blurs the lines between orchestral and ambient music. It specializes in creating evolving, atmospheric textures and soundscapes, offering composers a unique sonic palette for their compositions.
AIR Music Technology Studio Strings
Studio Strings by AIR Music Technology is a versatile orchestral library known for its pristine sound quality. Whether you're creating classical compositions or contemporary arrangements, this library offers a wide range of expressive string sounds.
It's worth mentioning that this is a VST plugin, not a Kontakt library
Senfine by Wavelet Audio is a unique library that blends orchestral and electronic elements. It's ideal for composers who want to explore hybrid soundscapes, combining the beauty of orchestral instruments with modern production techniques.
MNTRA Instruments Orakle X
Orakle X by MNTRA Instruments is a VST that delves into the realm of ethnic and world instruments. It offers a rich palette of sounds such as winds, voices, strings and more, and it's perfect for adding global flavors and textures to your compositions.
Mosaic Tap by Heavyocity is a rhythmic powerhouse that combines percussion and melodic elements. It's designed for composers who want to infuse their compositions with intricate and evolving rhythms, making it perfect for cinematic and electronic genres.
Native Instruments Arkhis
Arkhis is Native Instruments' venture into the world of orchestral libraries, and it doesn't disappoint. With its comprehensive instrument collection and intuitive interface, it caters to both beginners and professionals. The library's dynamic sound and customizable controls make it an attractive choice for various musical genres.
Soundiron Voice of Gaia: Bryn
Voice of Gaia: Bryn by Soundiron is a vocal-centric library featuring the emotive and enchanting voice of Bryn. It's a remarkable tool for composers seeking to incorporate ethereal vocal textures and melodies into their music.
AEON Melodic, another Heavyocity gem, is dedicated to melodic instruments. It provides a diverse collection of instruments, from traditional to experimental, enabling composers to craft captivating melodies and harmonies.
Vir2 Instruments Elite Orchestral Percussion
Elite Orchestral Percussion by Vir2 Instruments is a percussionist's dream. It provides a vast selection of orchestral percussion instruments, offering both traditional and unique sounds to add rhythmic depth and intensity to your compositions.
Selecting the right orchestral Kontakt library is a crucial step in elevating your music to new heights. Whether you're seeking the grandeur of brass, the lushness of strings, the impact of percussion, or the subtlety of vocal textures, these top-notch libraries offer a wealth of creative possibilities.
*Affiliates Disclaimer: KnowsAudio is supported by advertising. We may earn an affiliate commission for any purchases made by you on the affiliate links.