Where to Find Vocals for Your Songs - The Complete Guide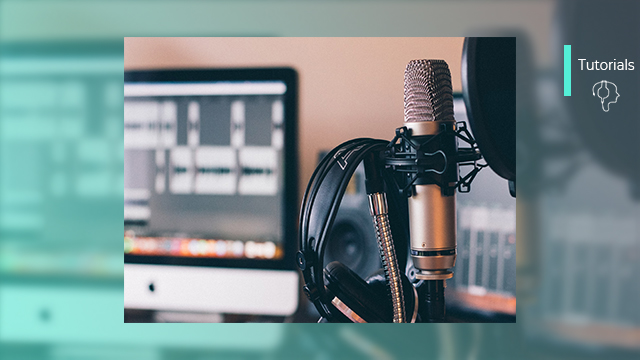 Finding the right vocal for your song can be a nightmare (especially if you're not a great singer)
In this article, we will share some tips and great platforms where you can find the right vocal for your tracks. Hope you'll find it useful 😊
Vocalfy is a great online platform that allows users to find high-quality vocals. The website has a simple, user-friendly interface that makes it easy for users to find the recordings they are looking for.
You can find outstanding vocalists over there and it's totally royalty-free. The price range is from $34 to $199.
EDMwarriors is a ghost-production platform that offers you to sell your productions as a producer.
You can also buy on this platform original vocals via their 'GhostVocals'. From our quick check, the vocals usually sound unimpressive but this is not a bad option and worth trying.
Price average range is from 100€ to 250€
Voclio is a great platform where you can get vocals for your tracks. 
This platform limits the amount of licensing that can be requested for each vocal track. this significantly lowers the chance of finding the same vocal in other tracks (like Splice for example).

Voclio offers an Exclusive license that provides the producer exclusive rights to use the vocal for the song. Besides, they are offering a Non-Exclusive license that allows the vocalist to sell the vocal to multiparty.
In that way, it doesn't guarantee exclusivity for the producer. You can read more about their licenses here: https://www.voclio.com/faq
Prices range is from 20$ to 500$, depending on the singer and the type of license.

This is a super cool platform. the artist uploads the production to the site and singers offer their vocals for the production. Sounds interesting? moving forward with the singer, less interesting? you don't have anything for anyone.
This platform provides great vocals that are especially for commercial music. You can find vocals with exclusive agreements so that no one else will use this vocal. for this kind of license, you have to pay in the range of 300$ – 400$. 
There are also Non-Exclusive vocals that you can buy and use for your songs and keep all the royalties. The price average for this license is 40$
Splice is one of the most popular royalty-free sample library.
We like this platform because it's so easy to use when you're trying to find a specific sound (or a vocal in that case).
You can search for a vocal by many types of filters like Key, BPM, Genre, Hooks, Adlibs, and many more.
Although, you may find yourself hearing the same splice vocals in other songs. in that case our best tip for you is that if you're going to use Splice be creative!
Soundbetter is one of the biggest music production marketplace. you can find on this platform many talents such as producers, mixing engineers, instrumentalists, and vocalists as well.
There are large list of vocalists; from edm vocalists to R&B, Pop and many more.
You can either post a job with your need or you can also explore singers and contact them directly.
Following Soundbetter, Fiverr is also a great potential for finding a vocalist. you can filter your search by budget, genre, language, and choosing a female or a male vocalist, We definitely recommend checking it out.
Once you heard your favorite vocalist, we advice you to check all the details such as ratings, feedback, etc.
Loopmasters is one of the leading royalty-free sample library. there is a lot of quality vocal samples on the platform, you can also search for a specific genre or a label. 
Loopmasters is also known for their Loopcloud interface, a cool sample library that makes the producer's life so easier.
If you are using Loopmasters you might know Producer Loops as they are releasing their great products there as well.
Producer Loops offers a wide selection of royalty free vocal samples, definitely worth trying.
You might recognize this name if you're using Splice, Function Loops offers 100% royalty free vocals. 
In Function Loops you can find various sample packs in many genres.
Last but not least - Networking:
Did you heard a singer that you liked somewhere? Send her or him a message on Instagram.
If the singer has thousands of followers then maybe it's less suitable. but those with just a few thousands of followers are definitely an option.