Sugar Bytes Looperator Review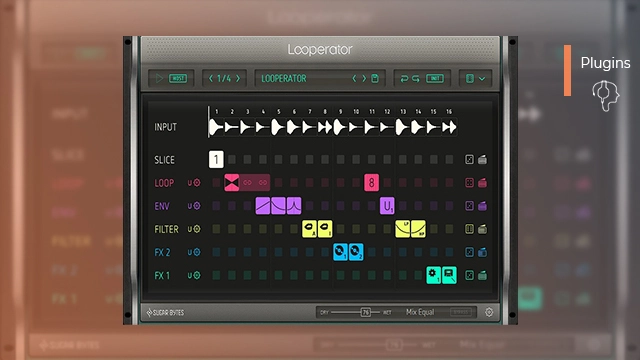 The music production industry is constantly changing, and the introduction of new plugins and tools is a constant supply of fresh ideas. The Sugar Bytes Looperator multi-effect plugin is one of the plugins that recently captured our notice.
In this review, we will look at the plugin's capabilities and how it can help you take your productions to the next level.

What Exactly Is A Looperator?
Looperator is a powerful multi-effect plugin for effortlessly manipulating and enhancing loops. This plugin from Sugar Bytes has a variety of effects, such as filters, delays, and distortions, that can be utilized to produce distinct and dynamic sounds. The user interface is simple and straightforward, making it suitable for experts and beginners producers.
Looperator's capacity to generate rich and nuanced rhythms is one of its most notable qualities. The plugin features a step sequencer for creating complicated rhythms and patterns. This feature is useful for EDM productions, where producing distinct and powerful rhythms is essential.
Its extensive effect library is another significant aspect. The plugin comes with a number of filters, delays, and distortions that can be used to generate a variety of sounds. These effects are easily adjustable and tweaked to produce distinct and dynamic sounds.
Looperator's interface is one of its benefits. The user interface is simple and intuitive, making it suitable for any music producer. The plugin also offers a number of presets and templates that can be utilized to jumpstart your compositions.
The workflow is also highly efficient. The plugin contains a variety of editing options to help you simply adjust your loops. This allows you to try out different sounds and effects without starting from scratch.
The Looperator plugin does a variety of useful and interesting things with minimal effort. To be honest, not all of the effects are equally useful in every use case, I found some that are more effective but it's probably worth trying.
Though it should have some kind of auto-gain control, I had fun with this plugin. If need a great alternative, I recommend checking Cableguys Shpaerbox
*Affiliates Disclaimer: KnowsAudio is supported by advertising. We may earn an affiliate commission for any purchases made by you on the affiliate links.