Best Kontakt Piano Libraries in 2023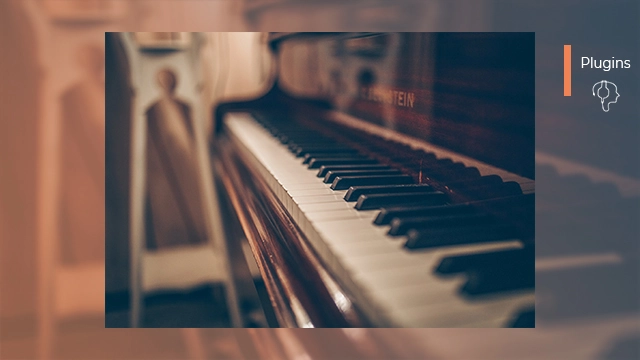 As music producers and composers, we all know the importance of having high-quality piano sounds in our productions. However, finding the perfect piano library can be tough, especially with the overwhelming number of options available in the market.
In this article, we'll take a deep dive into some of the best Kontakt piano libraries available today, each with unique features and sounds. Whether you're looking for a realistic grand piano sound or something more experimental and special, we've got you covered.
🔎 How We Chose the Best Kontakt Pianos?
When choosing the best Kontakt piano samples, we considered several factors, including sound quality, realism, ease of use, affordability, and user reviews. We also tested each library ourselves to ensure that it met our high standards.

If you're interested in exploring more Kontakt libraries, be sure to check out our comprehensive guide to the best Kontakt libraries, where we cover a wide range of instruments and sounds beyond just pianos.

The Best Kontakt Piano Libraries
If you're in the market for realistic and expressive piano sounds, look no further than these top Kontakt piano libraries.
Recorded from a world-class Yamaha C3 piano, CHROMA from SONUSCORE is an outstanding Kontakt piano library that offers an authentic and unique piano experience.

With its four freely adjustable microphone positions, unique core engine, and adjustable velocity curve, CHROMA gives you the freedom to experiment with different soundscapes and tailor the response of the instrument to your playing style.
If you're looking for a piano that delivers both quality and versatility, CHROMA is an excellent choice.
ASCEND: Modern Grand by Heavyocity is a must-have Kontakt piano library for cinematic composers looking for exceptional sound quality and innovative sonic possibilities.
With its meticulously recorded Concert D grand piano, prepared performances, and all-new engine, ASCEND delivers an unparalleled piano experience.
Revelation Scoring Grand offers innovative features that take your compositions to new heights.
With Sound Yeti's Kontakt piano, you can create complex and sophisticated rhythmics and lovely pianistic textures.
Mercury by Wavesfactory is an outstanding piano library that offers versatility, realism, and quality sounds. Designed with realism in mind, the library is equipped with numerous features such as soft pedalling, una corda, sostenuto, sympathetic resonance, and micro-tuning, making it an excellent fit for any musical situation.
This iconic piano is renowned for its highly playable rich warm tones that have inspired countless musicians over the years.
The Session Keys Grand S captures the essence of the world-renowned Steinway D Concert Grand Piano. With its rich harmonic structure, warm tone, and full resonances, this piano is a true work of art.
With Session Keys Grand S, you can now bring the concert grand experience into your own studio to create your masterpieces.
Alicia Keys has developed a virtual piano together with Thomas Skarbye and Ernest Cholakisthat that reflects her professional standards and embodies the soulful sound that has become her trademark as a superstar.

This high-quality Kontakt piano library was sampled directly from Alicia's own playing, recorded in her personal studio under the watchful eye of her trusted engineer.
Another great piano library from Native Instruments. Noire delivers a warm and intimate timbre unlike the brighter alternatives out there.

Noire offers two different grand piano sounds – a brighter one and a soft, warm-felt piano. Both sound great, but the felt piano is where Noire shines.
The Gentleman is another highly realistic piano library from Native Instruments. It features a sampled vintage upright piano and is known for its warm, intimate sound. This Kontakt piano is ideal for creating intimate, jazzy compositions especially.
Rating on Sweetwater – N/A
Heavyocity's Foundations Piano offers a deep sampling of the soft dynamics of a grand piano, making it an essential tool for producers. It includes a wide range of creative expression options and it's totally free, powered by the free Kontakt player.
Strezov Sampling, one of my favourite Kontakt libraries composers, offers 'The Felt Seiler' library which includes three synth/sound design layers called Warmth, Ache, and Loneliness that can help you create a unique sound.

The free edition of the library features samples on a whole-tone scale, single Round Robin, and no sustain layer. If you're looking for a more deeply sampled approach, check out their pro version.
Choosing the best Kontakt piano library for your music production needs can be challenging, but with our top picks, you can't go wrong. Whether you're looking for a classic piano sound or a unique and experimental option, there's a Kontakt library for you.
Remember to consider factors such as the type of piano, microphone positions, and sound design options when choosing a Kontakt piano library. Also, ensure that your computer can handle the demands of running the library smoothly.
*Affiliates Disclaimer: KnowsAudio is supported by advertising. We may earn an affiliate commission for any purchases made by you on the affiliate links.