Best 808 VST Plugins in 2023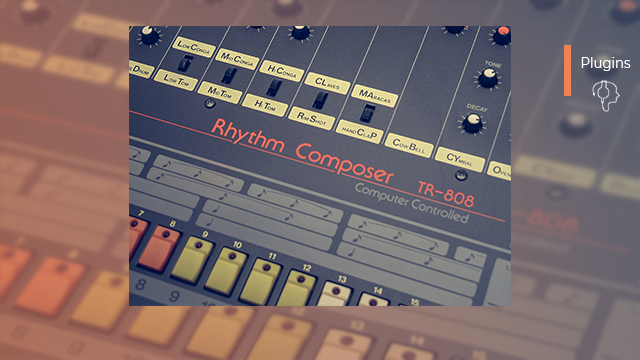 While the 808 drum machine has been around for decades, its influence on modern music can still be heard today. In fact, it's arguable that the 808 is more popular now than ever before.
If you're looking to add some thump to your productions, then you need a good 808 VST plugin.
Below, we've rounded up some of the best 808 plugins for every producer, whether you're making trap, hip-hop, EDM, or any other genre.

When it comes to drum machines, the 808 is king. And if you're looking for the best 808 VST plugin, look no further. Here are our picks for the best 808 VST plugins that every producer needs in their arsenal.
| 808 VST Plugin | Link |
| --- | --- |
| 🥇 SubLab by Future Audio Workshop | Buy Here |
| 🥈 808 Studio 2 by Initial Audio | Buy Here |
| 🥉 Nepheton by D16 Group | Buy Here |
| 🏅 Subbass Doctor 808 by United Plugins | Buy Here |
| 🏅 Synsonic BD-808 by Synsonic Instruments | Free Download |
SubLab is a powerful tool for creating 808 sub-bass. It's easy to use and comes with a lot of presets that make it really simple to create great basses in a wide variety of genres.

SubLab includes 250 kick samples that were professionally recorded from classic analog drum machines. You can also use your own samples and drag them into the sampler.
So if you want to create punchy 808s, SubLab is a great choice!
Initial Audio's 808 Studio 2 is a powerful bass synth that is perfect for Hip-Hop and Trap.
With the use of drag and drop synthesis modulation and an advanced sequencer, 808 Studio 2 offers features like the well-known pitch glide effect.
80 presets are provided with 808 Studio 2 to get you going while any sound can be easily adjusted to your tastes, and the result will sound great with minimal effort.
Nepheton is a drum machine that contains 17 synthesized modules that basically simulate the original 808 drum machine.

With Nepheton's high-quality modules you can get warm sounds to your productions.
The Subbass Doctor 808 plugin by United Plugins is really simple to use and designed to assist with low-end frequencies.
It has an extremely natural bass and good saturation, making it ideal for making some 808s.
If you want to fully customize the 808 bass sound, the Synsonic BD-808 plugin by Synsonic Instruments is a great choice.
This free plugin comes with many options to adjust the 808 sounds however you like.
808s are a staple in modern music production, so it's no surprise that there are so many great 808 VST plugins out there.
In this article, we've rounded up the best 808 plugins from our personal favorites to industry-standard options — to help you find the perfect 808 sound for your next track.
*Affiliates Disclaimer: KnowsAudio is supported by advertising. We may earn an affiliate commission for any purchases made by you on the affiliate links.